Although Katfile has only been around for slightly over 10 years, the company offers highly advanced services compared to its more experienced competitors. However, to enjoy these exceptional services, you need to have Katfile premium. Looking at the available price plans on offer, there is no reason why you should not upgrade your account to premium membership.
Following great advancements in technology, the process of backing up your data is now as swift as a breeze. In fact, you no longer need pen drives, CDs or any other external storage device to preserve your files and documents. Online cloud storage platforms have made it easier for businesses and individuals to store and share their data conveniently and securely from the comfort of their homes or offices.
To enjoy this service, all you have to do is register with your favorite online storage site and start uploading your files as you wish. One cloud storage platform that you should consider this year is katfile.com.
Introduction to Katfile.com
Katfile.com is a highly popular file hosting platform that provides internet users with a wide range of tools that they can use to upload, download, and share files and documents in a secure and convenient manner. In essence, Katfile allows you to manage and access your files from anywhere and at anytime without any restrictions.
Notably, you can host any type of file on this platform, including videos, audio, images and flash files, all in the same repository with no chance of your data being compromised.
Katfile Premium Benefits
Katfile offers two types of membership plans, including free membership and Katfile Premium.
| | | |
| --- | --- | --- |
| Account Type | Free | Premium |
| Download Speed | 100 Kb/s | Unlimited |
| File Size Limit | Very littile | 50 GB one day |
| Download Limit | 1 | Unlimited |
| Download Wait Time | 30 seconds | Instant |
| Simultaneous downloads | 1 | Unlimited |
| Direct/Hot Linking | Yes | Yes |
| Adverts | Yes | No |
| Download Without any time delays | No | Yes |
| When are your files deleted | 30 days after last download | 60 days after last download |
| Storage space | 1 TB | 10 TB |
As you might be aware, free membership allows you to upload and download files as usual. However, these options are limited in terms of speeds. You also have to wait for a timer and enter a CAPTCHA code to receive your download link or access your dashboard. This is not the case with premium membership.
Premium subscribers enjoy a wide range of benefits. These include:
Unlimited download speeds
As a premium account holder, you stand to gain from fast, unlimited upload and download speeds. Unrestricted speeds ensure that you can upload or download large, heavy files without spending too much time on a single project. Katfile has invested heavily in gigabit networking and high-performance servers to ensure that members enjoy exceptional services. However, the speeds offered by your internet service provider will also determine the average speeds that you should expect.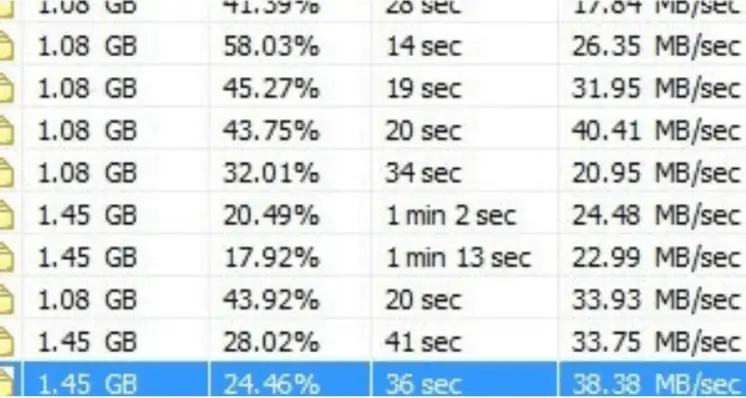 Simultaneous parallel downloads of up to 8 files
Besides enjoying unlimited speeds, Katfile premium supports parallel downloads of up to 8 files at a go. You can download multiple files at the same time saving you on valuable time and allowing you to concentrate on other things.
No advertisements
Numerous advertisements popping up every now and then can be a nuisance to anyone. Fortunately, with premium membership, you can enjoy exceptional file management services without having to deal with annoying adverts. This is a fresh break from the past where users were bombarded with all sorts of ads.
No Captcha
With free membership, users are required to enter a Captcha code to receive their download links or even access their account. To sum it up, this can be utterly irritating. Nevertheless, this is not a requirement for premium members. In essence, you do not have to enter a Captcha code every time you need to download a file.
Download resumed on reconnect
When downloading large, heavy files, there is always a high possibility of encountering broken links and disconnections. In some instances, you may be forced to start the download process all over again. However, this is not the case with Katfile premium thanks to download resume. Katfile allows you to resume your download from where you left it in case you get disconnected.
No downloads delay
Free members have to pause in between downloads. In essence, you cannot download one file after another without pausing in between. You have to wait for a few minutes to access a new file. However, with premium membership, you do not have to wait for a while before starting another download process.
Extended Uploads and Downloads
Unlike other platforms that are somehow restrictive on the amount of data you can upload or download, Katfile premium allows its members to upload/download up to 200 GB every 24 hours.
Multilingual platform
Katfile.com user interface supports multiple languages, including English, German and Russian.You can easily switch to any language,depending on your preference.
Refunds on downtime
Katfile promises to refund its premium customers in case of any downtime. This somehow guarantees reliability, meaning that you will be able to access your files from anywhere without worrying about downtime issues.
Reasonable price plans
| | | | |
| --- | --- | --- | --- |
| 30 Days | 90 Days | One Year | Lifetime |
| $15.99 | $44.99 | $99.99 | $199.99 |
Katfile.com offers multiple premium plans that are not only affordable, but also offer good values for money.You may pay for your preferred premium plan using a variety of options. Katfile supports multiple payments options, including Visa, Master, PayPal, Web Money, Payeer, and Bank transfer among many others.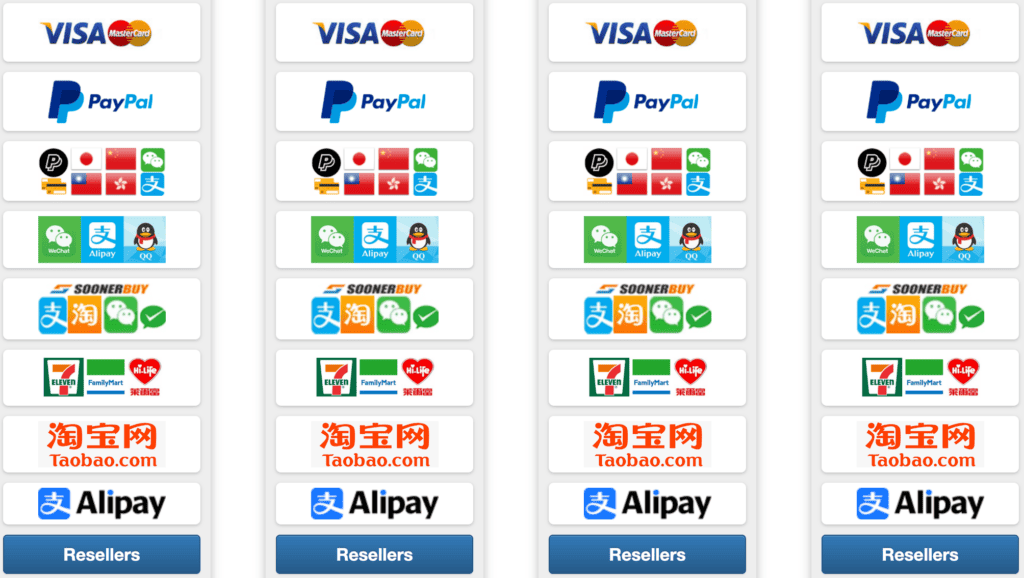 Guaranteed Security
Katfile.com takes matters to do with security very seriously. The company has invested heavily in highly advanced security mechanisms to ensure that your data remains discreet and confidential. Furthermore, this platform gives you total control over your files in the sense that third parties can only access your data when you share it with them. In addition, Katfile promises not to share or sell your data with third party companies.
Customer Support
Katfile.com offers exceptional customer support services. You may contact the help desk team by submitting an email ticket on their website or via their social media accounts. Katfile has a strong social media presence with popular platforms such as Facebook and Twitter.